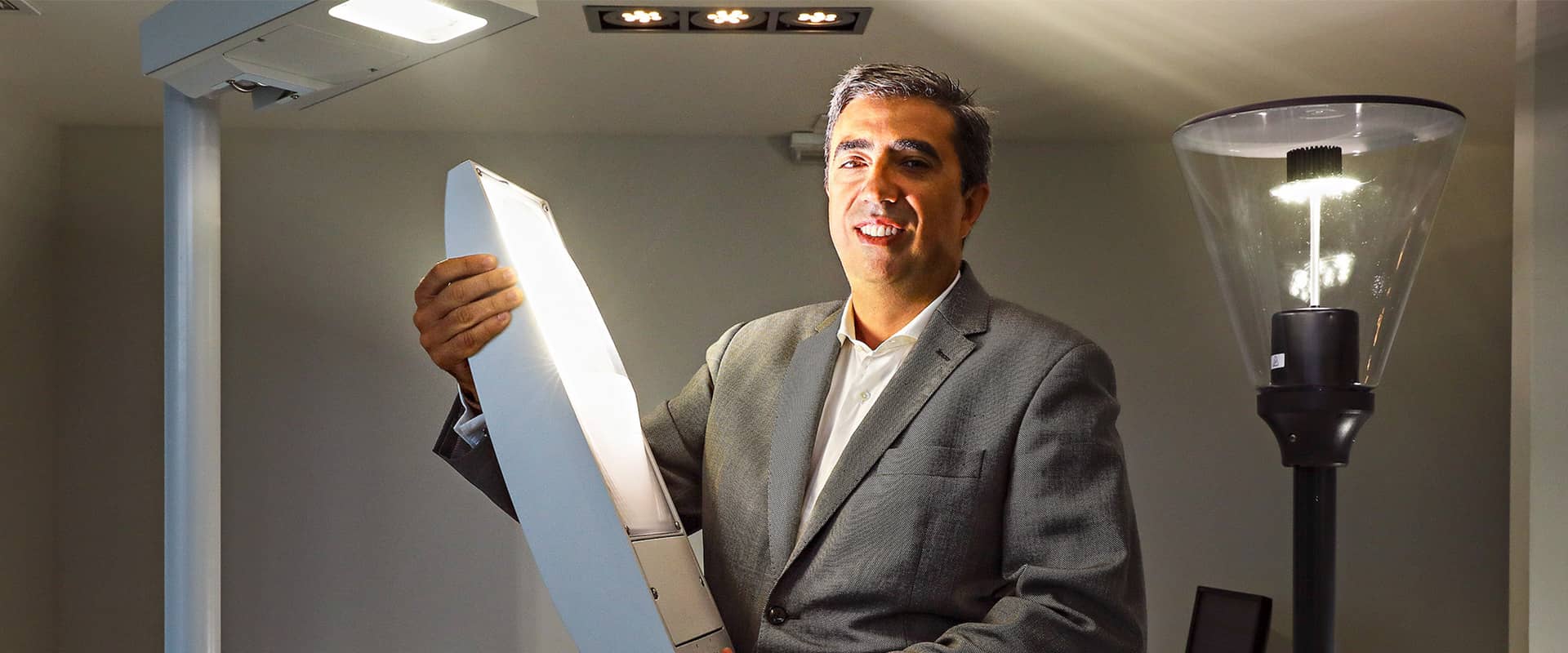 "Expresso" Journal highlights Bright Science creation
In an article titled "Arquiled gives wings to engineering", the "Expresso" Journal highlights the launch of Bright Science as a bet of Arquiled in a center of innovation and development of new solutions of smart lighting and management of cities, a "business area with its own life", according to the weekly newspaper.
Arquiled creative core
Bright Science appears in a context of Arquiled's strong growth and expansion and, according to Miguel Allen Lima (CEO of Arquiled), will work as the company's creative arm, exclusively dedicated to lighting engineering, Internet of Things applications and laboratory tests.
100% owned by Arquiled, this new research and innovation center is born with 16 workers from the company (out of a total of 18) and distributes its activity between the offices and the factory of the parent company, whose royalties on sales will depend on in the initial phase – "is a long-term commitment," says Miguel A. Lima, who emphasizes "connecting to universities" and the goal of affirming Bright Science as a "gateway to talent".
"The luminaire can provide more services than just being a luminaire."
 It is in exploring the potential of LED luminaires that Bright Science finds its purpose. Miguel Allen Lima highlights the goal of creating "value-added products" from the work that Arquiled has developed for years in the creation of LED luminaires, namely for Street Lighting.
LED technology is "mature and stable" but as a product the luminaire can "provide more services", it has "a lot of potential to grow". Miguel A. Lima gives as an example the possibility of managing the street lighting infrastructure in a more efficient way using technologies that allow to reduce the intensity of some lamps or turn them off when there is no movement on the one hand and installing other type of sensors to collect essential information for municipalities' management.
All in the name of energy efficiency, sustainability and smart and connected cities – priority concepts in Arquiled activity, which will now be worked out in depth in Bright Science as well.
Arquiled and Bright Science – a growth horizon
According to Miguel A. Lima, Arquiled is in an investment phase and, although the results have been positive in the last two years, it is not expected to distribute dividends. Arquiled currently has 76 employees, expects to reach a turnover of more than 12 million in 2019 and has an internationalization plan underway, which is expected to see new developments later this year.
In Bright Science, Miguel A. Lima estimates that in 2021 he will have 30 workers, possibly more: "I would say that 30 are few … we have many things to do."