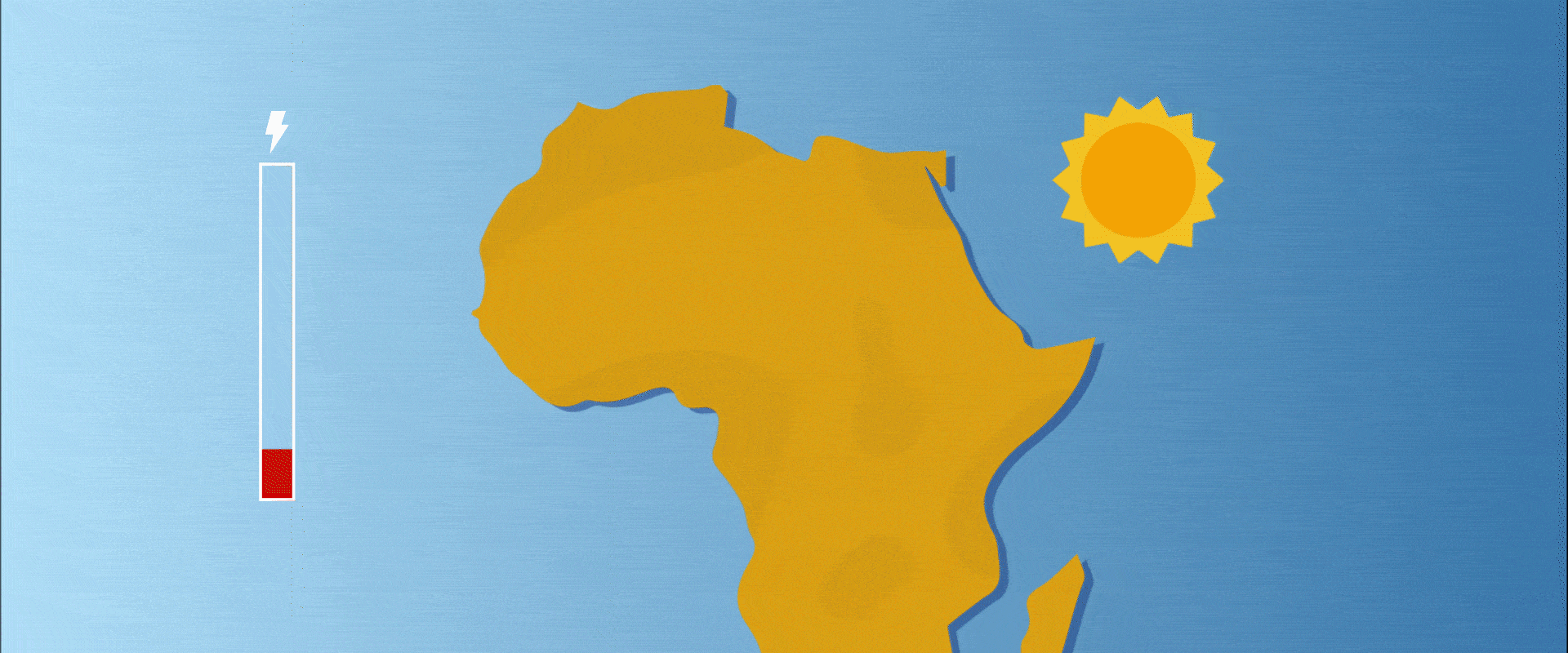 Africa: off-grid development and sustainability
With the expansion of traditional electrical infrastructure proving to be a tremendous challenge, eliminating energy poverty in the rural areas of the African continent will depend on the implementation of off-grid projects based on renewable energy sources
According to the International Energy Agency (IEA), about 11% of the world's population, or 770 million people, still have no access to electricity. Of these, more than half are in sub-Saharan Africa (SSA), especially in rural areas[1]. This means that, in the second decade of the 21st century, a staggering 68% of the population living outside cities in SSA doesn't have access to this essential good!
Electricity is now a condition for human and economic development, and "universal access to affordable, reliable, and modern energy services" has been set as one of the goals to be achieved by 2030 as part of the implementation of the United Nations' Sustainable Development Goals (SDGs).
Unfortunately, it is estimated that only 60% of the population of sub-Saharan Africa will have access to electricity by the end of the decade. In fact, the number of people without it had been on a downward trend since 2014, but increased by 4% from 2019 to 2021, following the COVID-19 pandemic, which led to the continent's first recession in 25 years. And the Russian invasion of Ukraine, by significantly increasing the price of energy, will only have made matters worse, pushing the continent further away from the 2030 target.
Africa is the continent with the highest population growth rate. Almost one out of every two people born in the next decade will be African. In parallel to population growth, a growing demand for energy is expected, associated with economic development and increasing household disposable income.
However, electrification has proven to be a huge challenge due to the costs associated with the expansion of grid infrastructure, as well as to the very long distances, the lack of skilled labor and the difficulties of maintenance. Even if the current investment in grid expansion were tripled, the goal set by the United Nations would not be reached.
Expanding the grid is not only difficult and expensive; it also takes time.  Some rural communities would certainly have to wait decades to have access to electricity, and as a result would continue to be deprived of basic services essential to their development. The difficulty of access to electricity is therefore a barrier to progress in Africa, particularly in sub-Saharan Africa.
But low electrification is also an opportunity to do differently, by increasing the use of renewable energy. If the traditional model of grid expansion proves problematic and a significant part of the African rural population persists in energy poverty, there is an urgent need to transform the model.
Off-grid: rethinking the electrical infrastructure
It becomes essential, therefore, to rethink the very notion of electrical infrastructure, specifically by incorporating off-grid solutions based on renewable energy sources.
Africa has about 60% of the best of the best sites for solar energy production globally, but only 1% of photovoltaic energy is produced on the continent. Despite this tremendous potential, the share of non-hydro renewable energy in Sub-Saharan Africa's energy mix is still very low.
This renewable energy potential can and should be harnessed by the governments to expand access to electricity while keeping carbon emissions low. How? Through the implementation of decentralized off-grid, mini-grid, and standalone distributed generation systems, which can make an extraordinary contribution to the electrification of rural areas of the continent, using solar photovoltaic energy or hybrid solutions that combine it with other renewable energy sources.
Electricity for all in Africa will depend on how quickly solutions of this kind are adopted, while simultaneously proceeding with the expansion of the electricity grid in suburban areas.
Leapfrogging: the (good) example of telecommunications
There is even a parallel with what happened with telecommunications. Unlike in the West, where the fixed telephone network was introduced in the 20th century, this was not the case in Africa, where fixed network coverage remains poor.
However, thanks to the mobile cellular network Africa has managed to make a leap in telecommunications and the Internet – in Angola, for example, mobile network penetration is over 50%, while the fixed network represents only 0.4%, and in the last six years it has dropped to a residual 0.2%.
As of 2019, more Africans have access to telecommunication networks than electricity. And even in sub-Saharan Africa, only about 20% of the population does not have access to a mobile phone network – despite the fact that 65% of those who do have access do not make use of it.
By the end of 2020, there were 548 million mobile payment accounts in Sub-Saharan Africa. In Kenya, Safari Telecom has become a leader in micro-payments, using prepaid cell phone balance as an alternative payment method to the bank account. With this innovation, millions of people are now making electronic payments without even having a bank account.
The lesson is that evolution can skip stages. And there is no reason not to believe that it can't be done in electricity distribution. I believe that it is possible, and that the solution lies in solar energy.
Stand-alone Solar Lighting
Let me finish with a practical example of what can be done. In 2016, ARQUILED, together with Instituto Superior Técnico, implemented a research project under Portugal 202o programme, whose goal was to develop a solar luminaire that does not require a connection to the electrical grid. The result of this work was GEMINI luminaire (I and II) – a street lighting fixture 100% autonomous from the electrical grid, which captures the sun's energy through photovoltaic panels and transforms it into electrical energy, storing it during the day and intelligently managing the lighting it provides throughout the night. GEMINI I is specifically designed for regions of the globe with high solar radiation throughout the year and where the public grid is non-existent or reduced.
It is this type of project that makes sense to implement in the African continent. Taking advantage of the abundant exposure to solar radiation and of the evolution of photovoltaic panels (increasingly affordable and efficient) and batteries (ditto) to revolutionize access to electricity in rural and remote areas of this vast continent, and this incrising the quality of life of local communities by allowing the development of different sectors of the economy, better preservation of food, medicines and vaccines, read or study at night, or simply listen to the news on a simple radio set.
Today we have the technology to make this leap.
This is a paradigm shift, but one that makes more and more sense, with the enormous advantage of using inexhaustible energy sources, thus contributing to the decarbonization of the economy and to a more sustainable future.
Miguel Allen Lima
ARQUILED CEO
[1] Justo, C.D.; Tafula, J.E.; Moura, P. Planning Sustainable Energy Systems in the Southern African Development Community: AReview of Power Systems Planning Approaches. Energies 2022, 15, 7860.