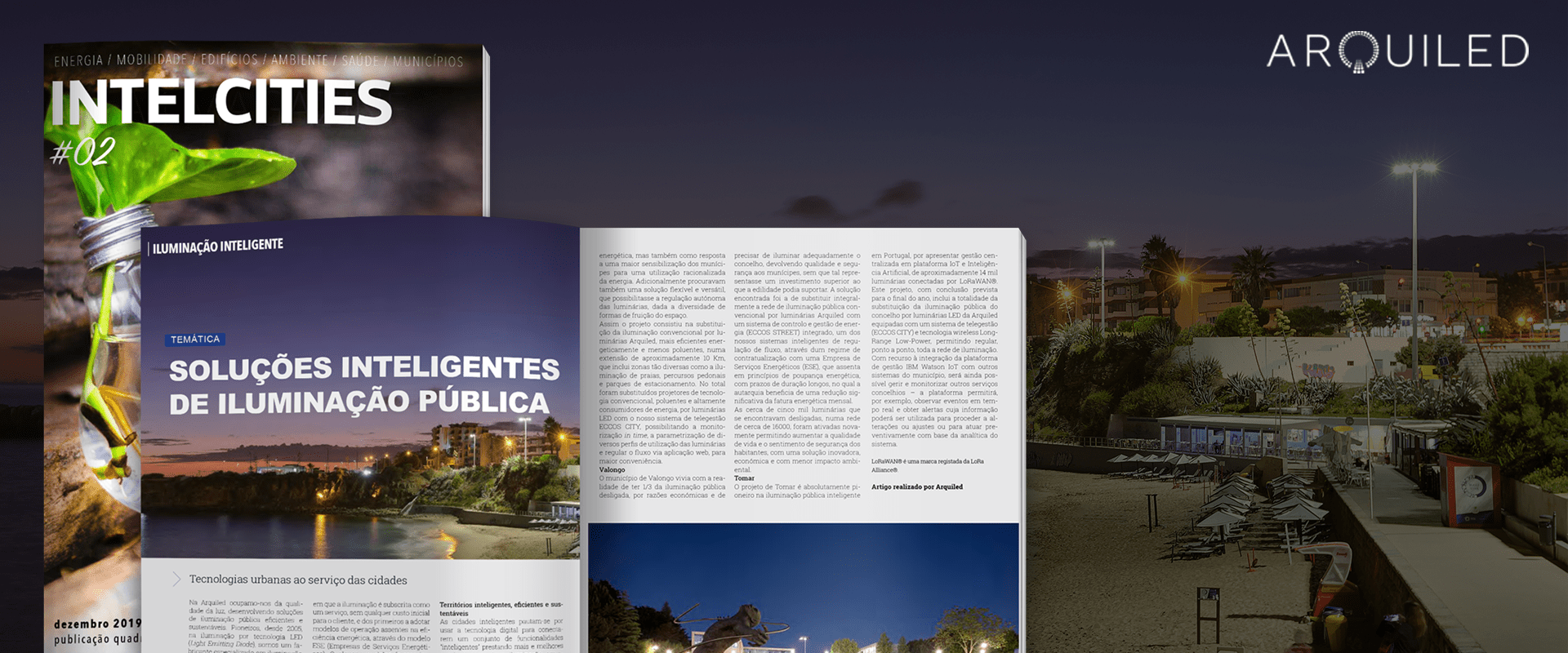 ARQUILED in the December edition of IntelCities
The content platform, specialized in smart and efficient cities, presents the solutions and some of the smart lighting projects developed by Arquiled
Under the motto "Urban, smart and sustainable lighting", the latest edition of IntelCities presents an article by Arquiled of "Smart street lighting solutions", which highlights the company's trajectory and solutions in this area:
"(…) we continue to innovate in the technological component, developing connected luminaires in Internet of Things (IoT) networks and managed by control systems. These systems aim to further optimize energy efficiency, but also create management platforms of lighting infrastructure for a city or region, enabling the Smart Cities development."
As an example take a look to some iconic projects developed by Arquiled, Cascais Boardwalk, Valongo and the pioneer project currently underway in the municipality of Tomar.
Click the button bellow for the full article in Portuguese.
READ ARTICLE (PT)