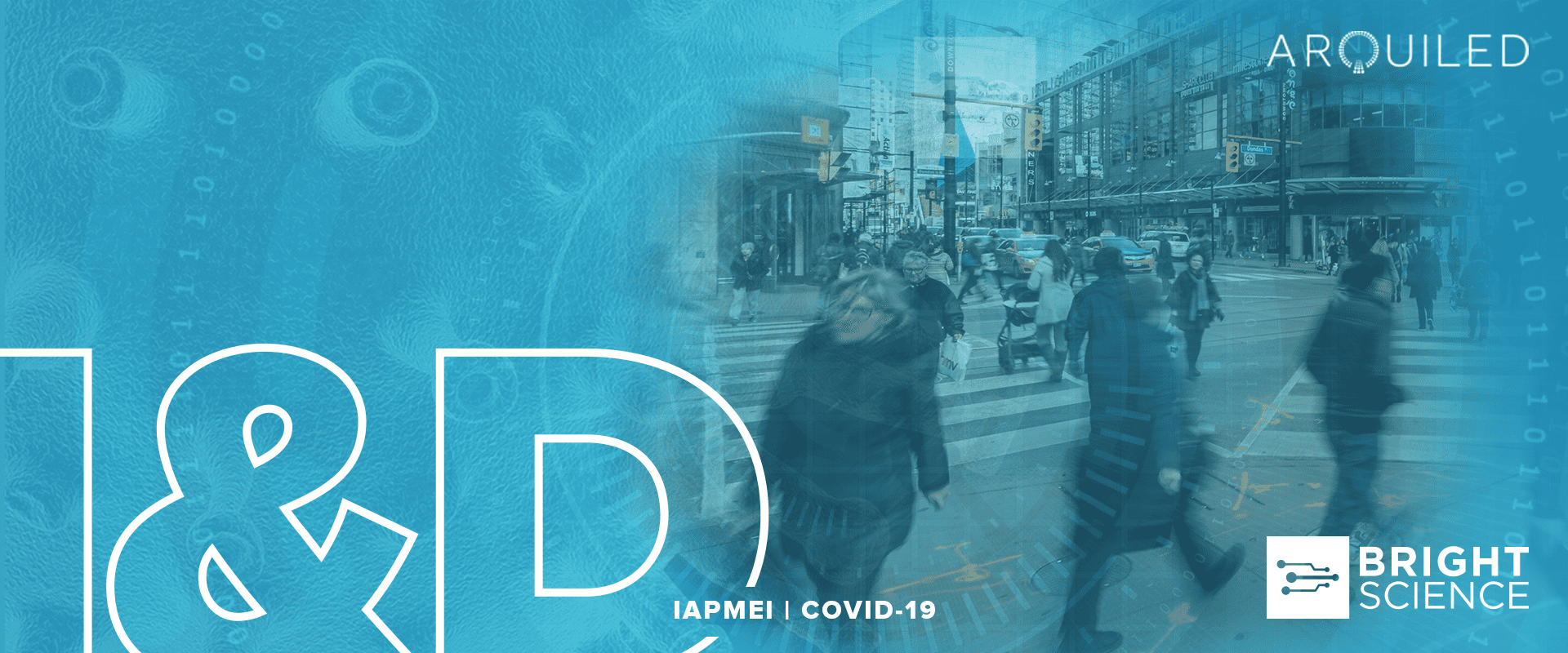 Bright Science develops technology to maintain social distance in highly frequented places
The project, to be developed under COVID-19 Incentive System, estimates the population density in spaces based on the number of electronic devices and identifies movement flows and patterns facilitating, making easier the management of spaces beyond the context of the current pandemic
Bright Science, a company of Arquiled Group, got approval from an EU program* to develop a platform that can monitor population density and circulation flows, both in closed and open spaces, in order to guarantee the maintenance of COVID-19 social distance measures and avoid overcrowding.
The system under development is based on non-intrusive technology, specifically passive listening of the active electronic devices in a monitored location, whether they are a smartphone, a tablet or a smart watch, for example.
The information obtained through the mapping of the spaces allows to estimate in real time the number of people present at the site and to infer its population density. When the value of the latter exceeds the maximum limit introduced in the system is triggered an alarm.
The system is autonomous, passers-by are not required to install any software on their devices and are guaranteed privacy – the data collected is anonymized and is not cross-referenced with data obtained from any additional source, in compliance with the General Data Protection Regulation (GDPR).
Measure to optimize space management
The starting point of this project is the answer to an immediate, but hopefully circumstantial, need to maintain social distance. The benefits of the system to be developed by Bright Science are, however, much more comprehensive, because it can also be used to identify and measure flows and movement patterns – number of unique visitors, most used routes, daily or weekly variations, and many others. These features make it easier to manage and optimize areas and places of high circulation such as cities, sports or cultural venues and shopping centers, among others, so the return on an eventual investment will continue to take place well beyond the current pandemic context.
* Project presented to the typologies R&D Companies and Infrastructures of Testing and Optimization of the COVID-19 Incentive System.