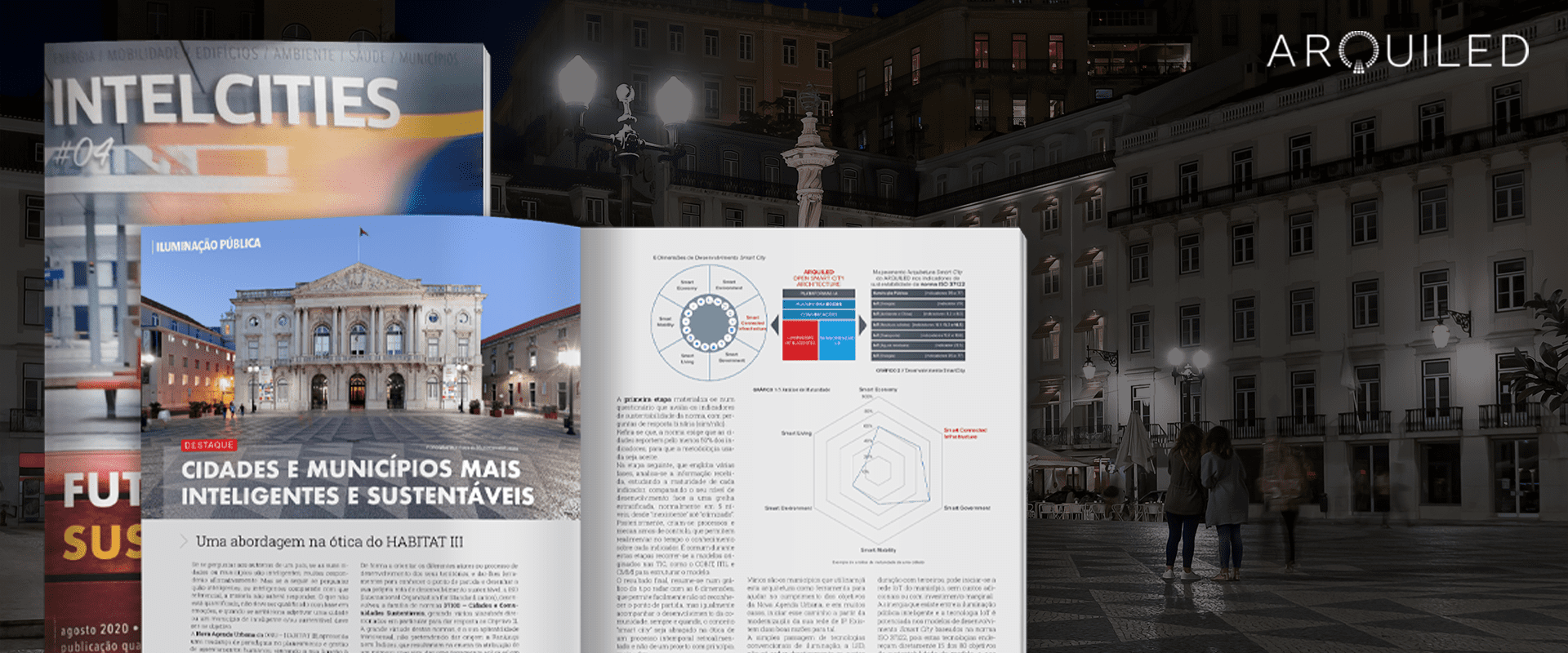 Street Lighting and Internet of Things (IoT): moving towards a sustainable future through an open Smart City architecture
In the article we wrote for the latest issue of IntelCities – the magazine specialized in sustainable development and smart cities – we highlight the possibilities of the "perfect synergy" between Street Lighting and IoT on the path to a sustainable future
The United Nations' New Urban Agenda – HABITAT III links the planning and management of human settlements to the 2030 Agenda for Sustainable Development, namely to the Objective 11 – Sustainable Cities and Communities.
In the article published in IntelCities August edition, we stress the importance of ISO 37122 – Indicators for Smart Cities for the definition of a SCMM (Smart City Maturity Model) through its 80 sustainability indicators spread across 19 areas and 6 universally accepted dimensions of smart cities development: Economy, Infrastructure, Government, Mobility, Environment and Living.
And to help municipalities move from diagnosis to implementation, we propose an open Smart City architecture developed by Arquiled – the combination of Street Lighting and Internet of Things (IoT) through a network of centrally managed smart luminaires and potentially integrated with other municipal services.
"There are already several examples where a "light infrastructure project" gave rise to the Smart Connected Infrastructure pillar of the Smart City development process and measuring the air quality or water or programming the waste collection circuit became services no longer exclusive of technological cities."
The advantages of this "perfect synergy" are numerous and several municipalities already enjoy it benefiting from the facilities of the ESCo model, which exempts them from initial investment. The project implemented in Tomar municipality is one of the most innovative.
Read the full article to learn more.
READ ARTICLE (PT)