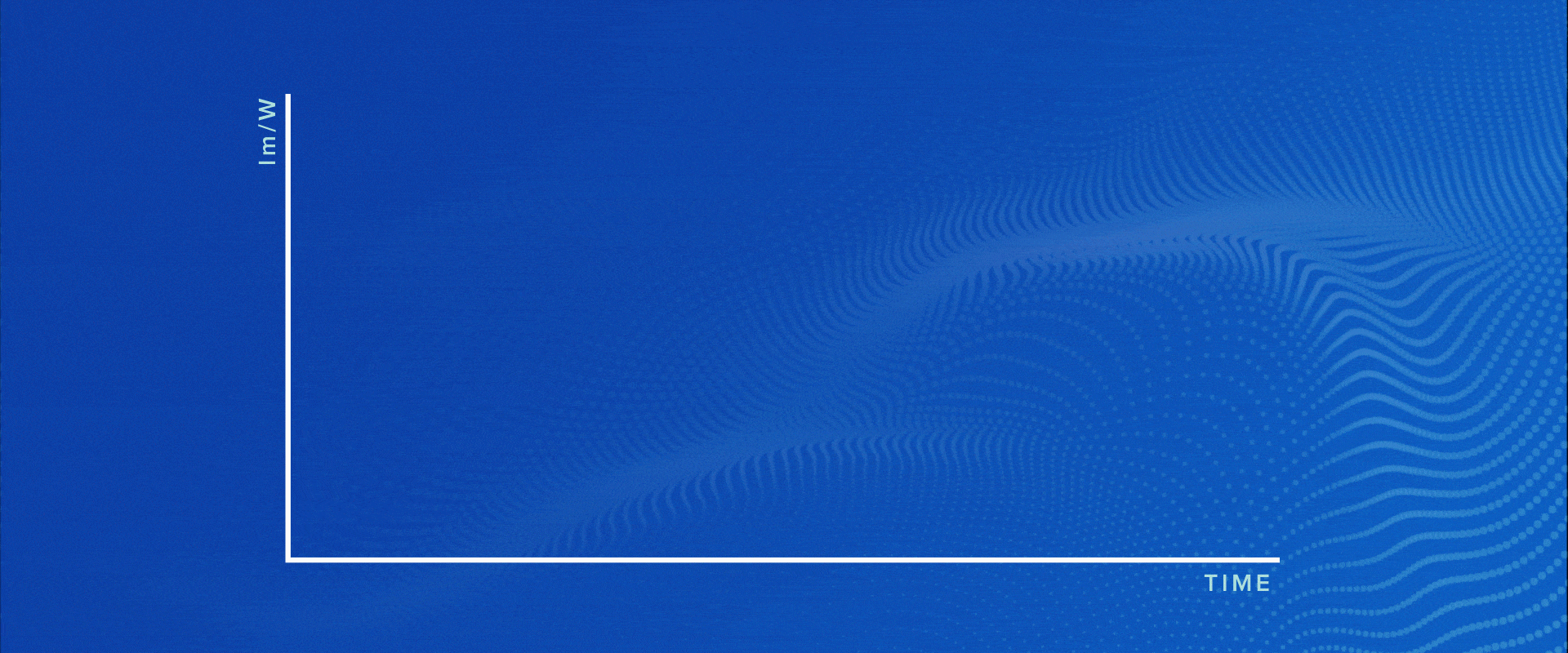 Can we apply Moore's Law to LED lighting industry?
The already elderly Moore's Law continues to defy age and hold true almost 60 years later. Since LED is also a semiconductor, does the law apply to the lighting industry? Let's check that...
Gordon Moore, philanthropist and co-founder of Intel Corporation, was a pioneer in semiconductor development and a central figure in the history of the technology industry, namely computers. But the reason why the recently deceased Moore will always be remembered is Moore's Law.
In 1965, when semiconductors were in the very beginning, Moore speculated that the number of components on a semiconductor wafer would double every two years. This meant that the computing power of an integrated circuit (chip) would double every two years. Although this was an empirical observation, the following years confirmed that it was largely in line with reality, making Moore's Law famous.
We have all come across this rule in our personal or professional lives. Every year, more powerful and smaller computers, consoles, and cell phones appear. The computing power we carry with us today is incomparably greater than that of the computers of the 1970s, which took up entire rooms. It's the realization of Moore's law in our pockets, almost six decades after he formulated it.
But does it also apply to the lighting industry?
After all, the latest major revolution in this industry was the emergence of the LED (light-emitting diode), which, as its name suggests (diode), is also a semiconductor. So, are we also subject to Moore's Law?
Let's see. First, Moore's law is about miniaturization of the component. Making it smaller and smaller to be able to put more computing power into a given area.
LED technology, on the other hand, is intended to emit light in an increasingly efficient way. Therefore, it is not directly proportional to Moore's law. But, being a semiconductor, the industrial processes are similar, so it is to be expected that the evolution of one will influence the other. Manufacturing techniques and processes can be used in lighting.
Empirically we know that LEDs are increasingly more efficient and cheaper. Based on this observation, and considering ARQUILED's experience in the street lighting market and the 10 years of one of our main products, the Arquicity R1 road luminaire (meanwhile upgraded to Arquicity R1 Efficiency) , I decided to make a brief analysis.
When we introduced the  Arquicity R1 to the market, we launched a 47W model intended to replace 100W of sodium vapor, priced at $140. It had a performance of 83 lm/W and allowed energy savings of around 60%. Today, only 10 years later, for the same function one of our road luminaires, the ARGUS, consumes only 26W, costs less than half as much and has an efficiency of 150lm/W. To replace the same sodium vapor lamp, it offers savings of 77%.
Is it Moore's Law? It is not, but it is impressive, nonetheless. In just 10 years we have managed to reduce consumption by half and price by a third!
If we combine these two factors in the form of lumen per watt per euro, i.e., the cost of producing light per energy and cost of the luminaire, we conclude that decreases by 18% per year. It is not the 41% per year predicted by Moore's Law, but it is almost half. Not bad at all.
In view of this, and especially in the current high inflation scenario, I insist on a question that seems to me only rational: why are we still taking so long in the transition to LED technology?
Miguel Allen Lima
ARQUILED CEO