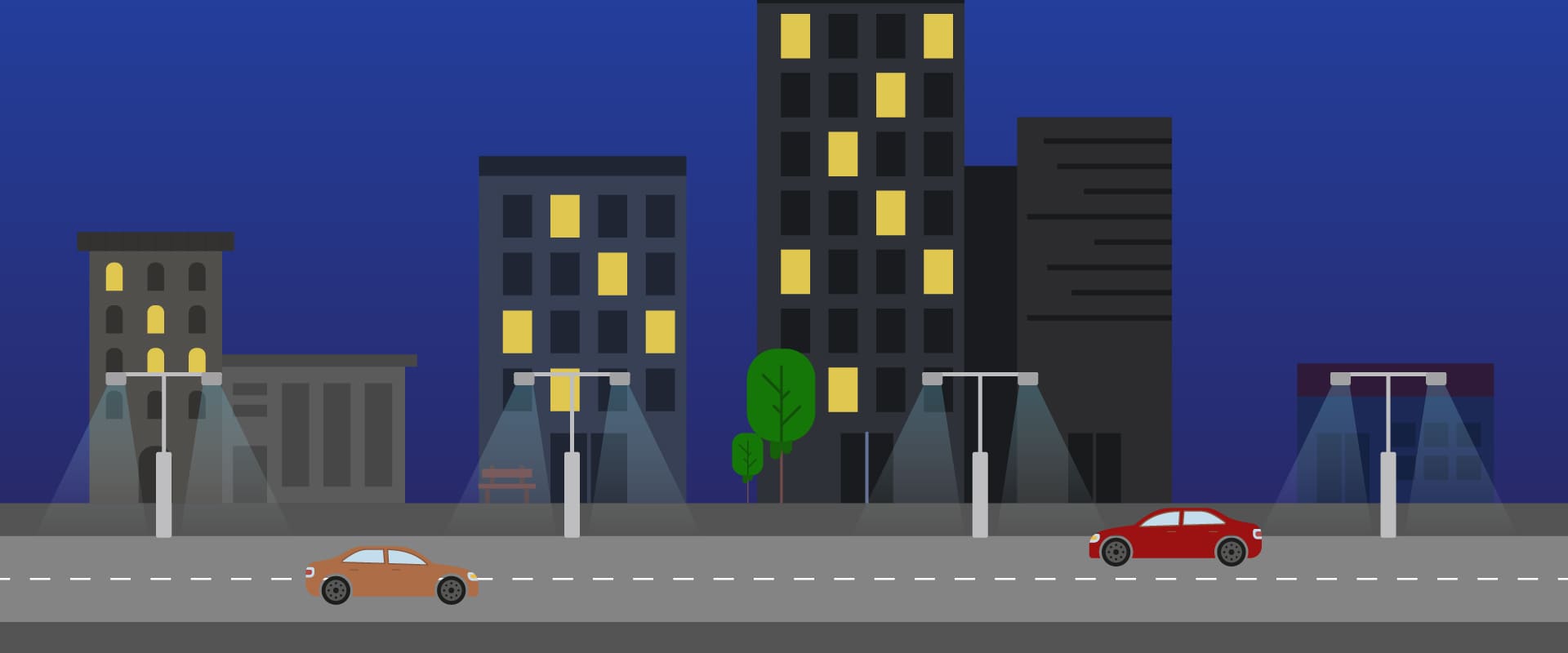 Smart LED Street Lighting: an opportunity in times of crisis
At a time when energy costs are, once again, putting pressure on municipal finances, Miguel Allen Lima, CEO of ARQUILED, explains how the transition to smart LED street lighting can help municipalities overcome the financial stranglehold and how to do it without upfront costs under the current energy efficiency legislation
The current situation, characterized by high energy costs as a result of the pandemic soon followed by the war in Ukraine, has led to widespread inflation in all sectors of the world economy. In Portugal, a winter with very little rainfall, has become an aggravating factor, limiting hydroelectric production, which combined with the closure of the coal-fired power plants makes the country even more dependent on electricity imports to meet its energy needs.
When we analyze the energy costs in recent years, we see mostly price stability until 2020. But from 2021 onwards, prices began to rise sharply. The average price of electricity in 2021 is about four times higher than in 2020. And in the first two months of 2022 that price was doubled. In other words, electricity currently costs us 8 times more than in 2020. And this has countless consequences for the businesses, consumers, public administration, and the whole economy.
Cuts to street lighting made by finantial reasons
Portugal has around 4 million luminaires spread throughout the country's 308 municipalities and, on average, they are on for eleven hours a day, 365 days a year, which is why street lighting is not only one of the main sources of electricity consumption in the municipalities, but also a sometimes-unaffordable financial burden.
Precisely to reduce this burden, just recently there have been reports that some municipalities have turned off their streetlights to reduce electricity consumption. This behavior is not new, it had already been seen during the previous crisis of 2011. But the truth is that in 2022 it no longer makes much sense.
Why? Because smart lighting with LED luminaires solves much of the financial problem while also promoting sustainability, thus contributing to carbon neutrality.
Smart street lighting: for the sake of the municipal coffers and the environment
A few years ago it was common to see stickers attached to street lighting poles informing that the light source was off because of an energy efficiency program. The goal of saving energy could very well be achieved, but the truth is that the primary mission of lighting the roads or sidewalks was clearly being compromised.
Fortunately, technological advances allowed to reconcile the mission with the goal, and many of those municipalities have solved their problem by switching to LED lighting, thus achieving an increase in efficiency of between 60 and 70%. Today, with smart LED luminaire technology, it is already possible to guarantee a reduction in consumption of up to 80% compared to traditional sodium vapor luminaires.
In addition to balancing accounts and reducing exposure to electricity costs, by switching to smart lighting municipalities also contribute to a considerable reduction of CO2 emissions, which is why I have already advocated that this measure should be promoted through the creation of a municipal-level carbon market.
In addition to the economic and environmental benefits of the transition to smart LED technology, there is also an increase in the quality of street lighting with beneficial consequences for the health of citizens, without compromising in any way the safety of public roads.
Switch to smart LED lighting at zero cost
Having recognized the benefits of transitioning to smart LED lighting, a brief note on the important question of how to finance it. Fortunately, due to the legislation on energy efficiency, today there are ways for municipalities to benefit from these savings without upfront investment and with a guaranteed reduction in energy bill, the only requirement being the sharing of the obtained savings with the private partner that assumes the risk of financing the projects – we are referring to ESCo financing model, which has been used by local authorities from north to south of the country, such as Valongo and Moita.
In other words, financial constraints are no longer a valid justification for the maintenance of an outdated street lighting infrastructure, which, in turn, contributes decisively to the strangulation of municipalities' finances.
It is in times of crisis that opportunities arise. And this is one of them. It is time to seize it and reduce our energy dependence and our carbon footprint.
Miguel Allen Lima
ARQUILED CEO